There were so many things under the "writer" category… I'll have to do a Part II some time!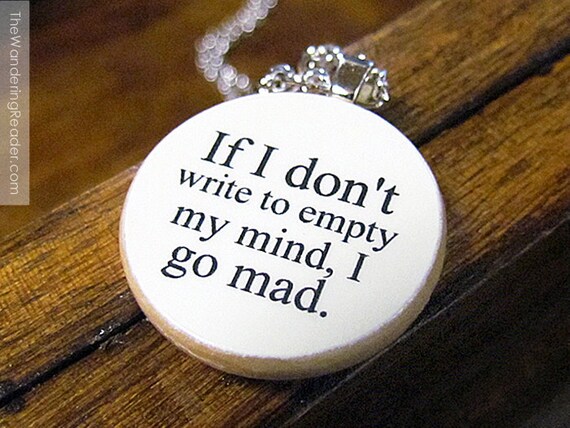 Lord Byron "If I Don't Write to Empty My Mind I Go Mad" Literary Writer Quote Writing Necklace
You should also check out their other adorable charms! Look, it's a book!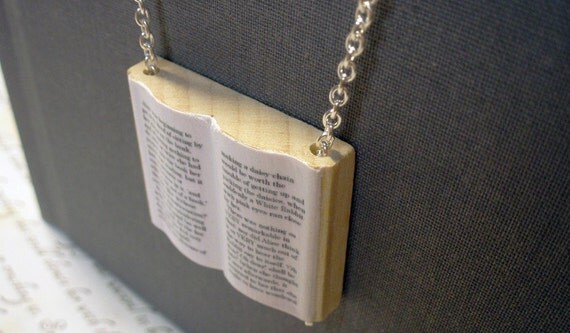 ---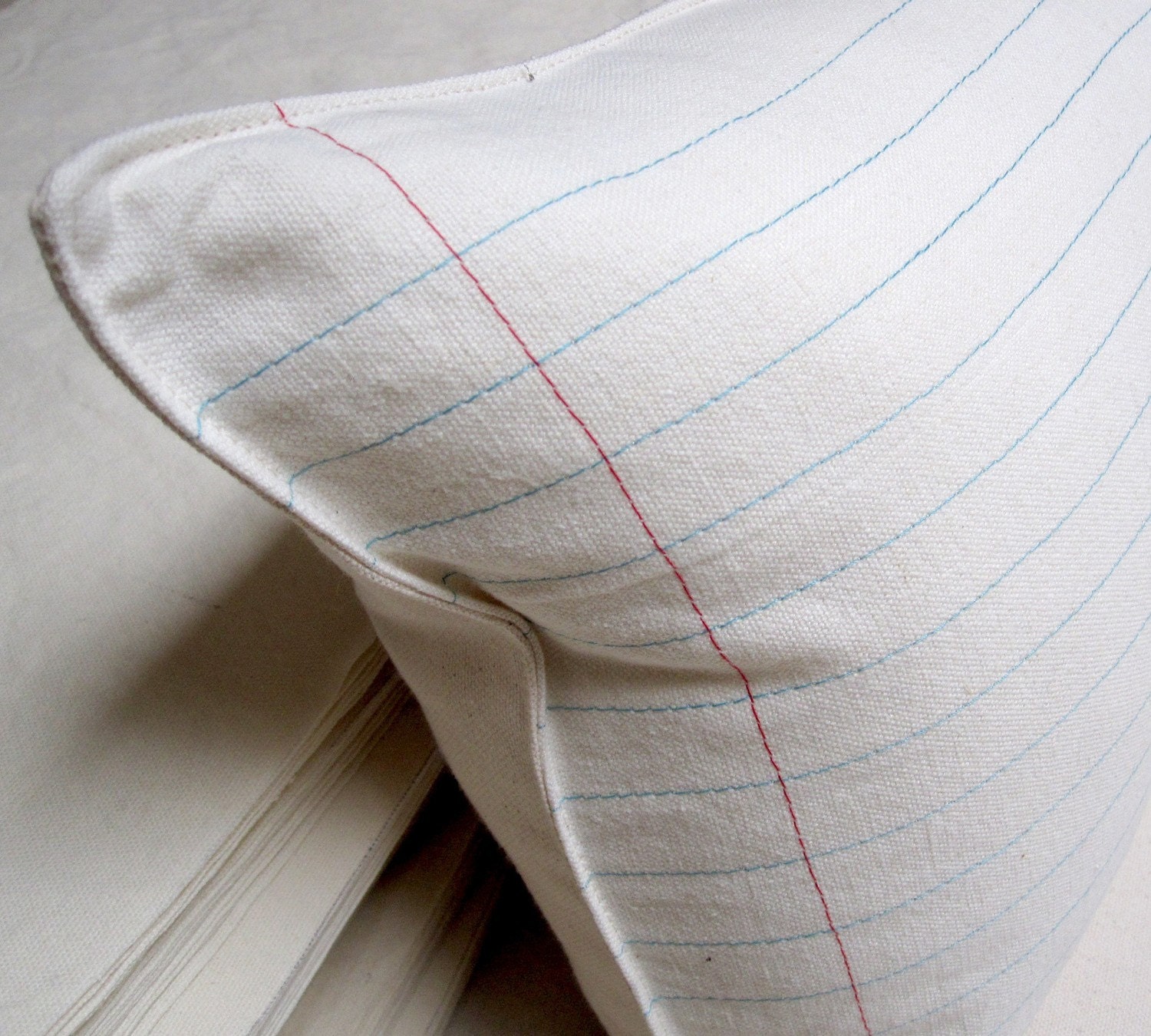 This Lined Paper pillow by Pilosale is the epitome of epic. She's got other really cute pillows too. Check it out!!
---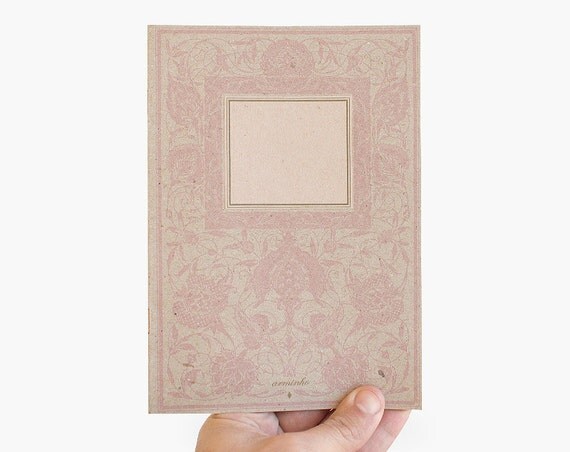 Limited Edition rose notebook by Arminho
---
Spring Bookends by Design Atelier Article
I love bookends! Here are two other designs I love: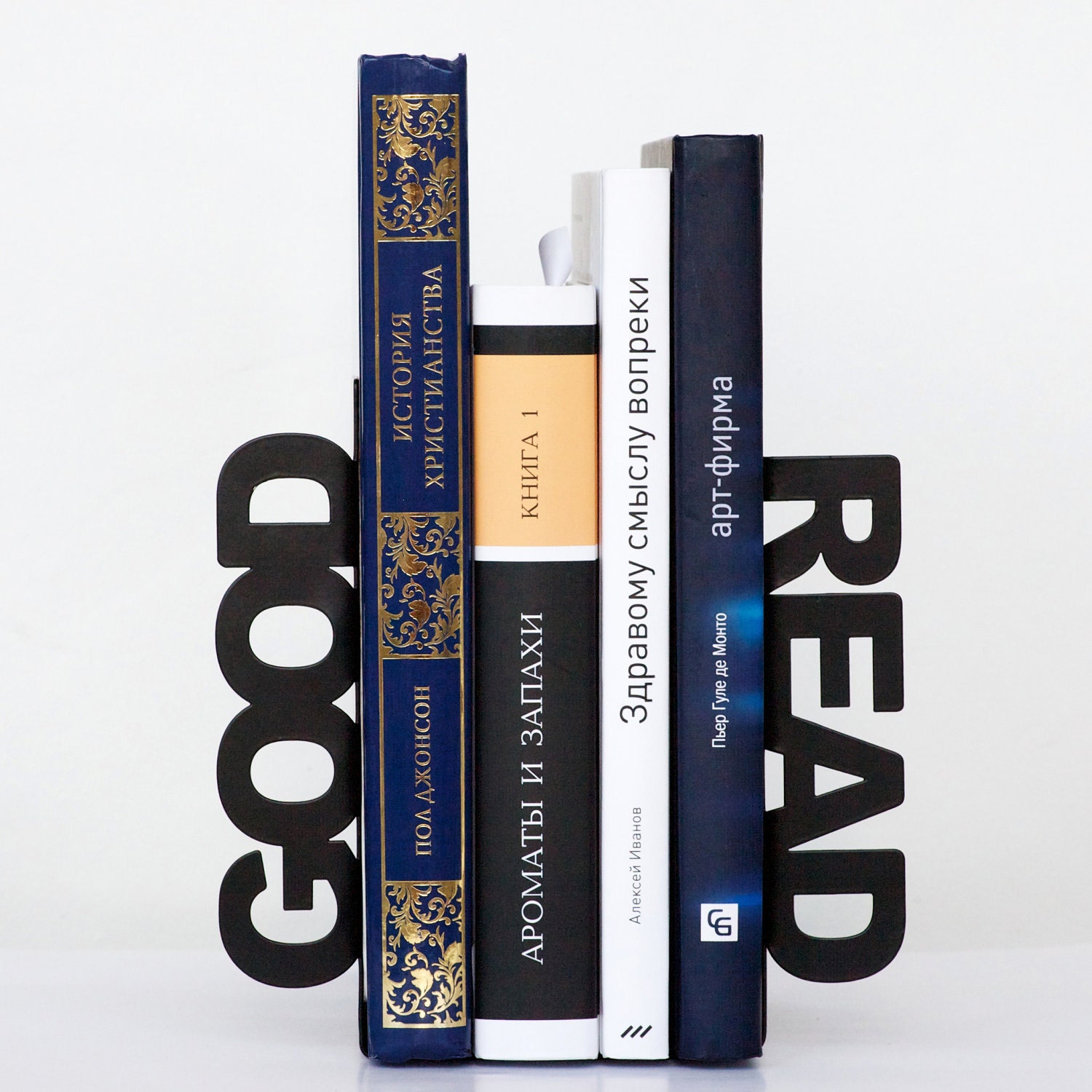 Check them out!
---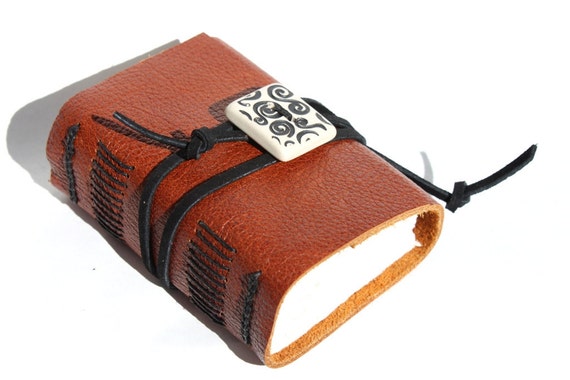 Chunky leather notebook by Wee Bindery
---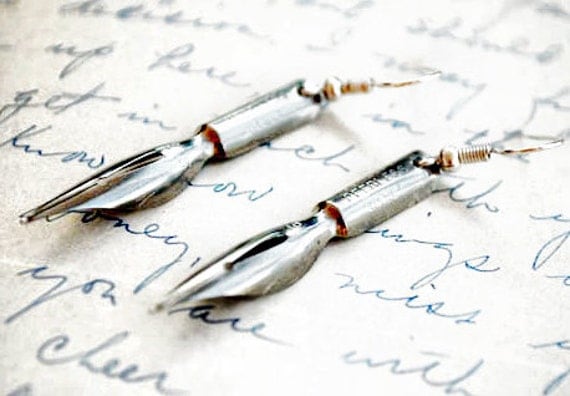 Not sure if anyone out there knows how much I LOVE calligraphy, but just fyi, I LOVE CALLIGRAPHY. I might have to snatch these up.
Antique Fountain Pen Nib Earrings by Pieces of II
---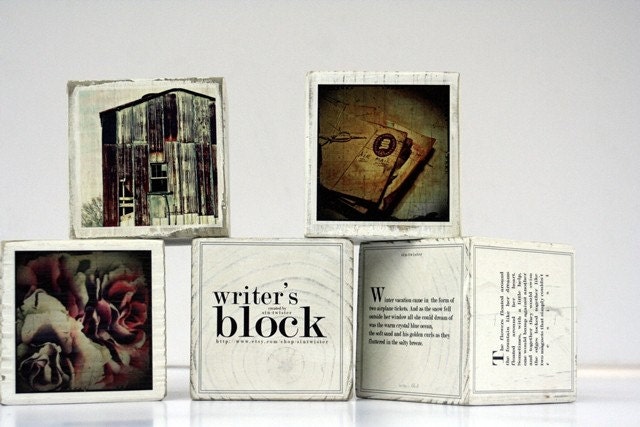 Writer's Blocks… hahahaha… love.
Photo Story Cube for Creative Inspiration by Sin Twister
---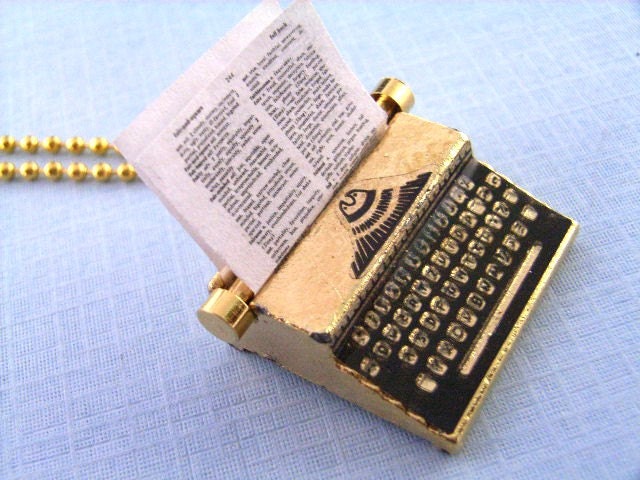 Type Writer Necklace by Miniblings
---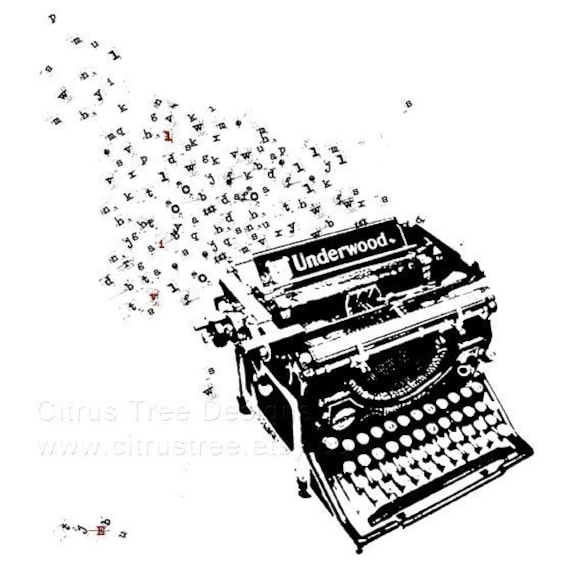 This is an original illustration. --(with secret message) The word "live" is spelled out in red.
Unblocked!… by Citrus Tree Designs
If you have an etsy shop and would like to be featured, or a favorite etsy shop, please leave a comment with the link! I do a post every Thursday!