Guys, I'm totally obsessed with altered clothing latey. In fact I've made a ton of my own stuff and I'll have it in a craft fair. I'm excited.
So without further adiew, here are lots of pretty things and some tutorials.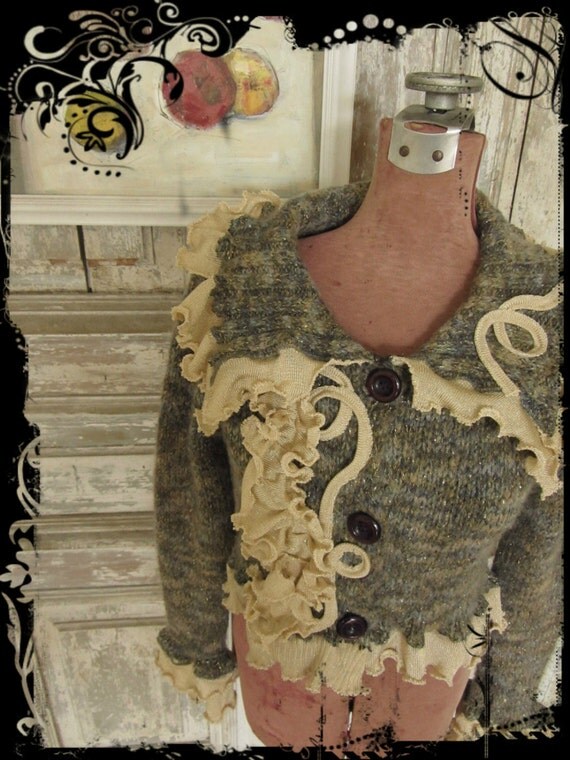 cropped cardigan by Garage Coture clothes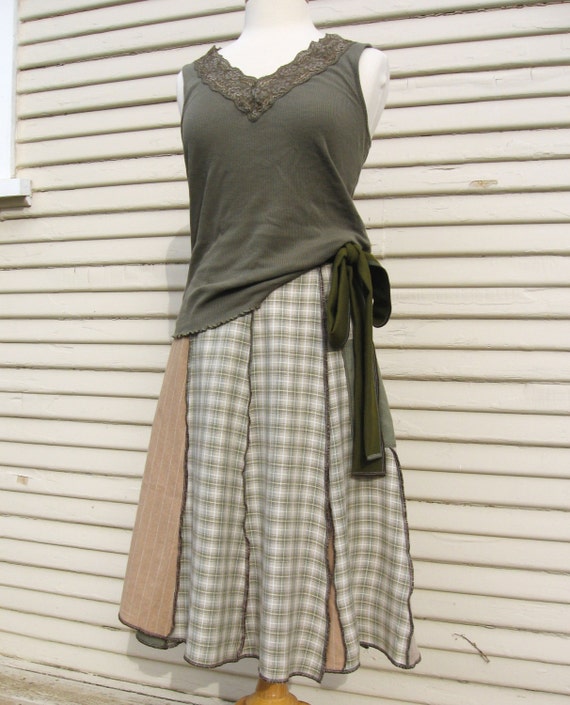 Boho wrap skirt by Bohemian Koture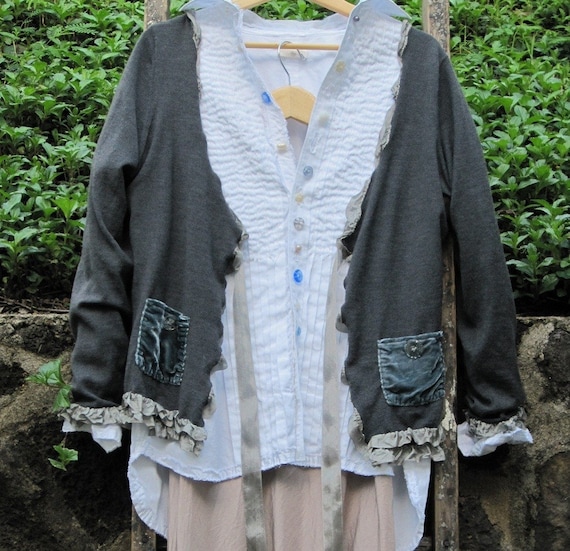 Charcoal cardigan by MegbyDesign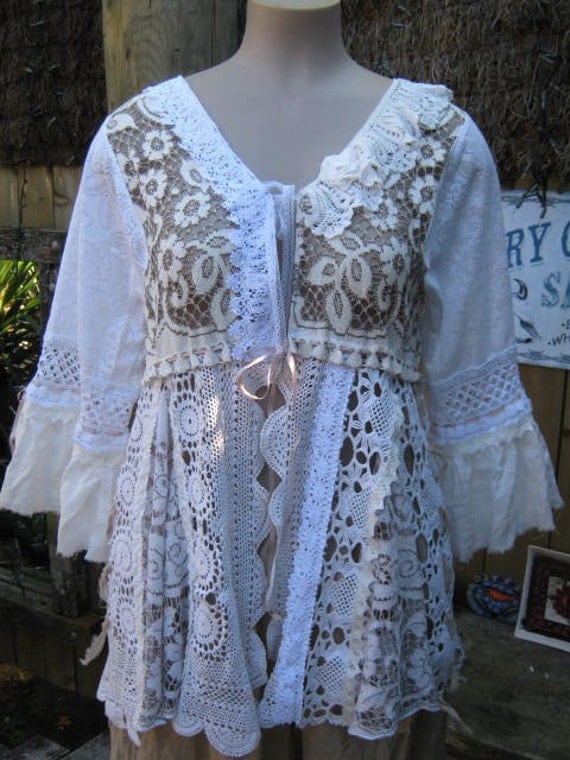 Lace blouse by SisterRoseandRuby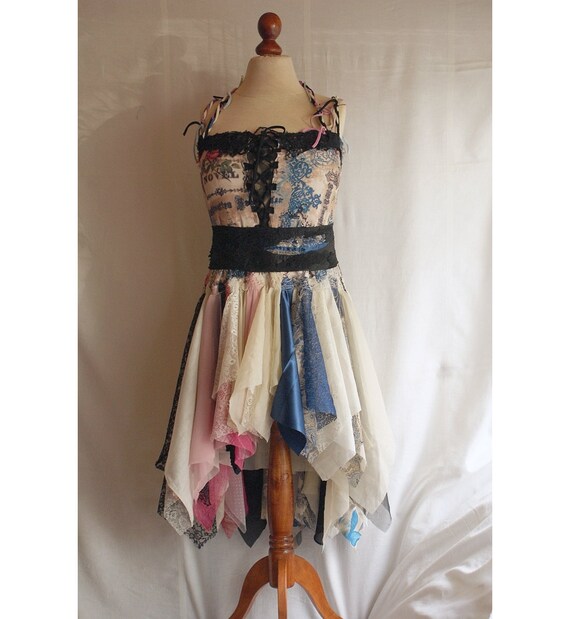 Tattered bridesmaid dress by cutrag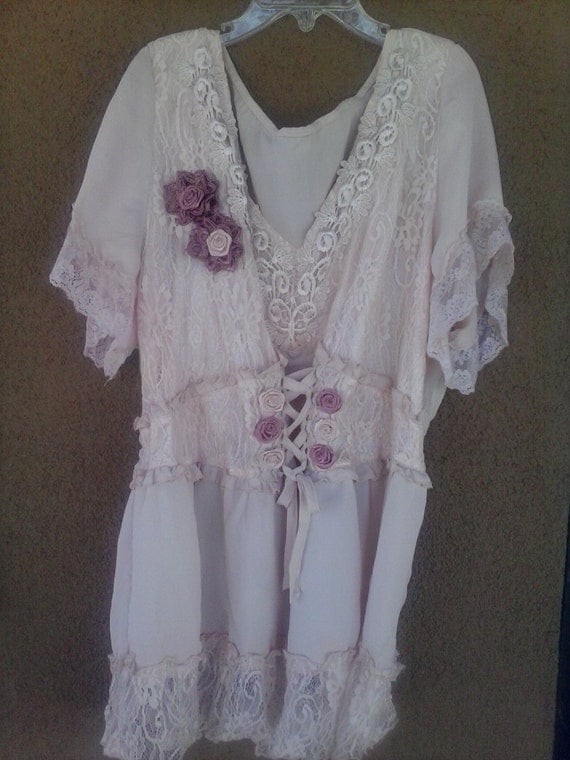 Romantic Corset by LD Michelle
---
And a few pictures/tutorials for you today, including one of my own pieces. (Images are linked to source)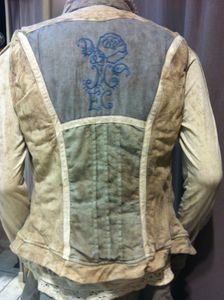 Have you done any upcycled clothing? link pictures! I want to see! Also check out my inspiration board on Pinterest, where I have TONS of cool stuff to inspire you!