Parasite (book 1) and Symbiont (book 2) by Mira Grant, narratred by Christine Lakin
Genre: YA, Horror, Science Fiction
Rating: 4
Here's the rundown: I am in love with this series. I am all over this series. I love Sal, I love the characters (I even kind of love Sherman, a little), the plot is brilliant, it's exciting, brilliant, fast-paced, and original.
But. Why does there have to be a but! I wish there wasn't, but there is.
There is literally only one issue with this series that makes it a 4-star instead of a five-star: I call it "Jenny McGrady Syndrome." See years ago I read this book series about a young detective that always got herself into trouble trying to be Nancy Drew. And in every single book, at least once, this phrase was present: "Jenny felt as though she'd been slugged in the stomach." Every. Single. Book.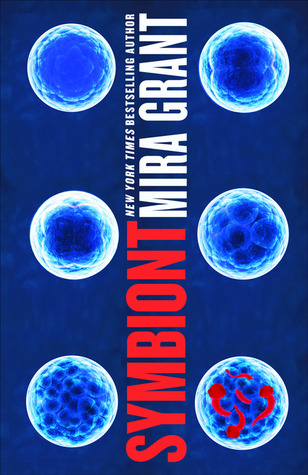 Now if I found a phrase in Parasite and Symbiont that repeated only once, that wouldn't be a big deal. Even two or three times between the two books, that wouldn't be a big deal. But the problem I have is that there is a lot of repetition of phrases. I understand what Grant is trying to do here, making the drums an important thing, seeing red, the cold gut wrenching feeling of fear and anticipation at the same time… but I don't want to read it forty times in five chapters. It's not necessary. It only slows down the story and frustrates the reader.
Other than that one minor flaw, it is one of the best YA novels I've ever listened to. The characters are full of personality and quirks, the plot is unexpected, the bad guy makes me want to punch him in the throat, and I'm dying to find out what happens in the third book. I will absolutely read (listen) to it. I am super excited. I'm dying over here. I just wish that the unnecessary and repeated words and phrases were cut out.
I love the reader for this audiobook, Christine Lakin. She adds a lot of character and emotion, and reads clearly and at a good pace. I like her voice. She's one of those people who you're sure that the main character's voice actually sounds like the narrator. I loved her performance in this as well as The Coldest Girl in Coldtown, and look forward to hearing her again, and am adding her to my list of favorite narrators.