The Silkworm by Robert Galbraith*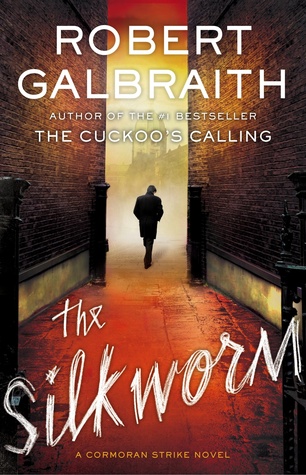 Genre: Thriller
Narrator: Robert Glenister
Goodreads | Amazon | Audible
Rating: 4 stars
Cormoran Strike and Robin have another murder on their hands, but this time, Strike is sure the police have accused the wrong person. Refusing to stand down and allow an innocent person to be blamed for the atrocious murder, he and Robin bend every rule in the book and use every wit they have to get to the bottom of the mystery.
I love Cormoran Strike and Robin, and I like this series so far. I read the first one right after it came out and was very happy with it. The Silkworm was an excellent piece of work, full of miniscule details, complex characters, intriguing dialogue, and an entrancing story. It was a little hard to follow because of how complex it was, and how many characters there were, but all together I was pleased with the story and how it turned out. It's not Galbraith's best work, but I still have high hopes for the series.
I was very happy with the narration of the book. To see the rest of Glenister's audio recordings click here.
*Robert Galbraith is a pen name for J.K. Rowling.