The Good, The Bad, and The Smug by Tom Holt, read by
Ray Sawyer
Genre: Fiction, Humor (Tom Holt really is his own genre).
ISBN: 9780316368810
Rating: 5 Stars!
I love Tom Holt's sense of humor and writing style. He is sarcastic, quirky, fun to read, entertaining, light-hearted, and hilarious. I fell in love with his world and his style when I read (listened to)
Doughnut
way back in 2013. Apparently TGTB&TS is book 4 in the series and I missed all the ones in between. But not once did I feel lost or confused. Actually I didn't even know it was part of the series until I recognized the sound of "The Very Very Large Hadron Collider."
That being said, I'd recommend reading book 1 before you read this, otherwise you will be so confused it would distract you from how funny the book is.
Tom Holt has managed to take something so absolutely ridiculous and impossible and make it totally real. The characters are well built and real (even if they are goblins and elves and stock brokers pretending to be rumplestiltskin). The plot had my heart racing (trying to figure out why The Dark Lord is crying over patterned curtains is a serious matter) and the conclusion, though open to interpretation and somewhat confusing, was still fulfilling. I'm very happy with this book and look forward to going back (and forwards) to enjoy the others in the series!
Content/Recommendation: some language, some mention of eating body parts. no sex. Ages 18+
About the Book
New Evil. Same as the Old Evil, but with better PR.
Mordak isn't bad, as far as goblin kings go, but when someone, or something, starts pumping gold into the human kingdoms it puts his rule into serious jeopardy. Suddenly he's locked in an arms race with a species whose arms he once considered merely part of a calorie-controlled diet.
Helped by an elf with a background in journalism and a masters degree in being really pleased with herself, Mordak sets out to discover what on earth (if indeed, that's where he is) is going on. He knows that the truth is out there. If only he could remember where he put it.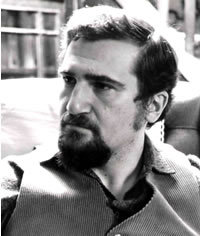 Tom Holt (Thomas Charles Louis Holt; born September 13, 1961) is a British novelist.

He was born in London, the son of novelist Hazel Holt, and was educated at Westminster School, Wadham College, Oxford, and The College of Law, London.
Holt's works include mythopoeic novels which parody or take as their theme various aspects of mythology, history or literature and develop them in new and often humorous ways. He has also produced a number of "straight" historical novels writing as
Thomas Holt
and fantasy novels writing as
K.J. Parker
.